Latest News
Neil Wins MECW Heavyweight title!
1/30/2007
Neil Won the Vacant MECW title Last night , buy winning the tournment to crown the first MECW Heavyweight Champion, But after interjecting himself in Jake " The Snake" Roberts match with CJ Conners, The MECW president Ordered that Neil Has to defend the title in March Against Jake!
Main Event Championship Wrestling Supershow
This sunday january 28th, at the ocala city auditorium, Neil is entered in a tournament to decide the new MECW world champion. on the card is Jake "the snake" Roberts.
Neil Faith Is the New 1CPW Heavyweight Champion!
Last night january 20th 2007, Neil Became the 1cpw heavyweight champion by pinning Tommy Marr in an unscheduled match.
for Upcoming Schedule click here
Neils next appearance is at WRESTLEFEAST 2, November 25th at Skatemania in Ocala, Florida. Bell time 7pm, Doors open at 6pm. this will be a TV Taping for Bang Tv. to reserve tickets call 352-895-4658
Skatemania is Located At:
5461 SE Maricamp Rd.
Ocala, Florida
November 27th at Valdosta Lowndes County Conference Center in Valdosta, Georgia. Bell Time 7:30pm, doors open at 6:30pm. This will be a Tv Taping for Bang TV. Tickets available NOW! call toll free 866-299-2445 or 229-563-0496 for more info.
November 13th - Due to personal reasons, Neil will not be at BANG tv shows on November 23rd,December 21st and January 25th. New schedule will be posted soon.
October 29th - Updated Upcoming schedule
November 23rd BANG TV Taping, Dory Funk Arena, Ocala ,Florida
December 21st BANG TV Taping, Dory Funk Arena, Ocala , Florida
January 25th BANG TV Taping, Dory Funk Arena, Ocala, Florida
BANG airs at 5pm on thursdays COX Cable channel 16 (ocala) or channel 8 (gainsville)
October 11th -
What a Show!
October 9th, Dublin Basketball Arena and the IwW tore the house down with what has been described as the greatest night of wrestling entertainment Ireland has ever seen. Faces fell when the announcement that Jusice Pain from CZW would be a no show (Personal Reasons), but did that stop wrestling fans having one hell of a time? NO WAY. The 1200+ IwW fans saw some outstanding matches and went home happy.
Quick Results:
PN News Defeated Neil Faith With a Release Blue Thunder Driver
Pippa La Vinn Defeated Cleopatra with a Boston Crab
Jake Roberts Defeated Flatliner With a DDT
Jody Fleisch Defeated Jonny Storm With the 720 DDT
Robbie Brookside Defeated Joe X Legend with the Oconoclasm (Top Rope Flipping Powerbomb)
Doug Williams Defeated Slyk Wagner Brown with a Roll up on the ropes in a EWA #1 Contenders Match
And in the main event EWA Champion Chris The Bamikiller Defeated Michael Kovac with a BambiDeathShot on a Steel Chair in a TLC match
August 16th - Neil Faith will be wrestling for Irish Whip Wrestling on wednesday October 9th at the national Basketball Arena In Dublin for more info on this event go to there website
http://irishwhipwrestling.tripod.com
August 6th - Neil will be wrestling for Wrestling Uk on there Debut Event, August 24th , At the Rhodes Center, Bishops Stortford, ENGLAND for more info on this event click the poster below!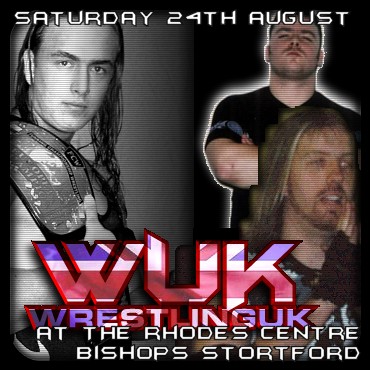 June 30th '02 - report added to 1wrestling.com on WXW show in germany, you can view it at
May 30th '02 - Neil Faith will be wrestling for WXW in germany on june 29th The show is called "Broken Rulz 2" and will be held at the Roxy Club in Essen. (see below)
April 25th 02 - Neil Faith will be at the tokyo dome show on may 2nd ,also to appear Scott Steiner , Rick Steiner , Joanie Lauer ( chyna), Don Frye, Bas Rutten. for more info go to New Japans Official site www.njpw.co.jp.
April 14th 02 -Neil Faith will be on New Japan Pro Wrestlings big fight series tour April 16-29th!
April 5th 02 - Neil Faith to Join New Japan Pro wrestling on April 14th!, and BANG!TV shows have been moved from FOX 51 to COX cable 16 and now airs on mondays and thursdays.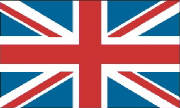 UPCOMING SCHEDULE
Apr 14th - CWA Pro Wrestling, Orangeberg,SC
Apr 18th - CCW Port St Lucie, FL
Apr 21st - SCW, Debary, FL
May 5th - UCCW, Collins, GA
May 11th - TBA - Details soon
May 19th - First Class Pro Wrestling, Bushnell, FL
June 16th - NAW Wrestling, Dade City, FL 2pm
June 16th - TWE, Daytona Beach, FL 7pm
June 23rd - First Class Pro Wrestling, Bushnell, FL
more dates will be added soon.